Service & Parts Financing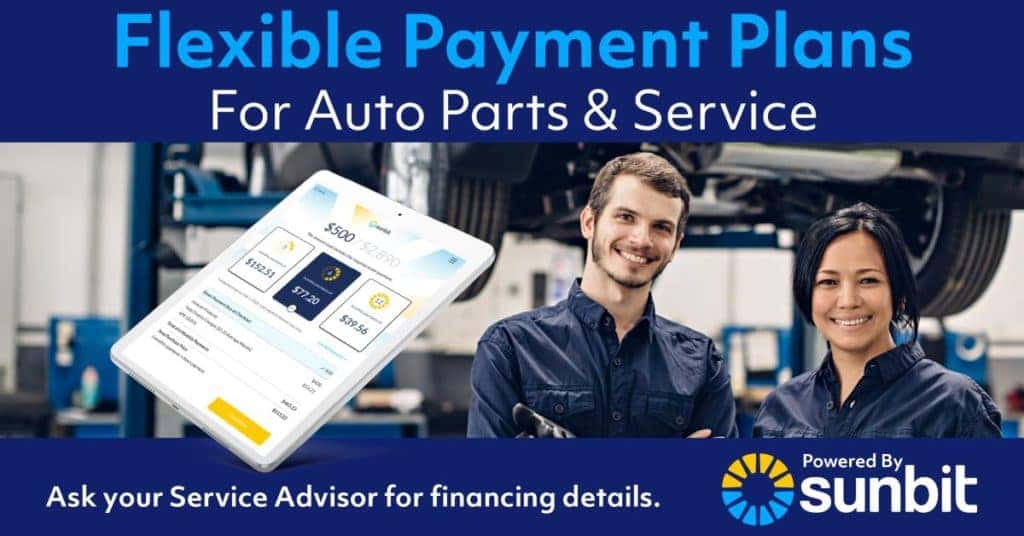 Get the parts and service you need today and pay over time.
Flexible Payment Plans in 30 seconds.
90% of people approved
30-seconds to apply
No hard credit check
Helping you stay on the road safely.
Subject to approval based on creditworthiness and state of residence. Down payment required. 9.99-35.99% APR. NY residents: 9.99-15.99% APR. MD residents: 9.99-23.99% APR. MA residents: 9.99-17.99% APR for loans less than $1,000; 9.99-22.99% APR for loans from $1,000 to $6,000 . CO residents: 9.99-35.99% APR for loans of $1,000 or less; 9.99-20.99% APR for loans over $1,000 but not more than $3,000; 9.99-14.99% APR for loans over $3,000. All account openings and payment performance are reported to a major credit bureau. Financing offered is made by Transportation Alliance Bank, Inc., dba TAB Bank, which determines qualifications for and terms of credit.