Research New Buick Vehicles in Salem, IN
2023: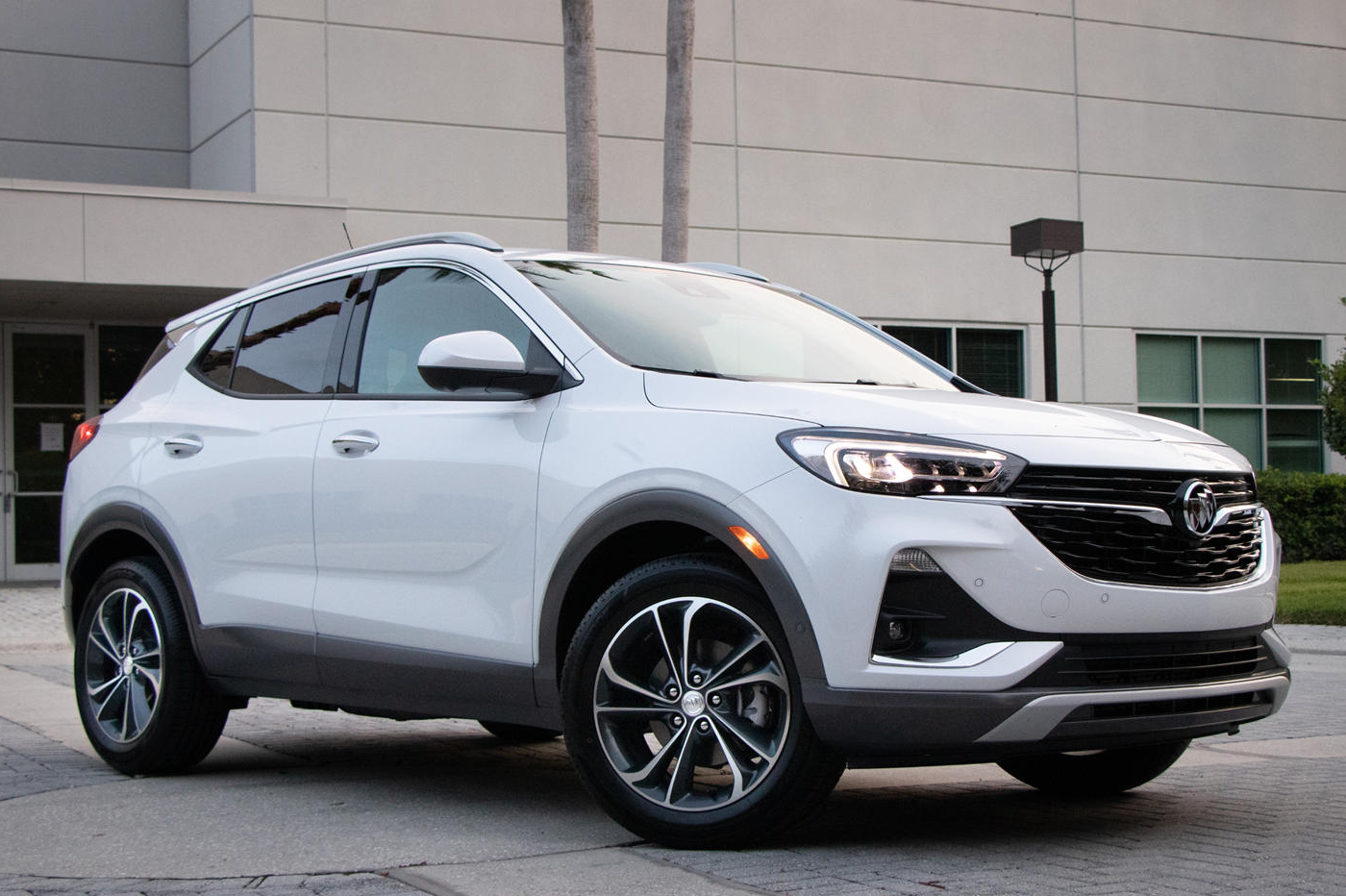 2022:
Why buy a New Buick at John Jones Auto Group
Buick is one of the oldest and most renowned brands with traditions dating back to more than a century. Buick vehicles offer drivers a full range of sedans and SUVs to serve old and younger drivers alike. Luxury and class remain the operating themes for Buick vehicles. However, every Buick model now includes perfect handling and decent ride dynamics. As a result, you can be sure of a more exciting driving experience with these vehicles' contemporary styles. Among the new Buick's impressive lineups are the 2023 Buick Enclave and 2023 Buick Encore GX.
2023 Buick Enclave
The 2023 Buick Enclave offers drivers a balance in terms of luxury and performance. It is a mechanical brilliance, thanks to its 3.6-liter V-6 engine and nine-speed automatic transmission. This engine delivers 310 horsepower, and the automatic transmission makes it fast enough. There won't be any form of anxiety while you drive around town or on the highway. The engine performs at its best without any disturbances to the vehicle's cabin.
There are a few improvements to the 2023 Buick Enclave. The Premium and Avenir models have power-adjustable lumbar support for the front seats. You'll also enjoy the massage feature in the vehicle. They also come standard with a newly added driver-assistance package, which was formerly optional. These include automated emergency braking and lane-keeping assist. There is also plenty of space for passengers and cargo, with the cabin featuring many comfort and convenience components. Your ride just got more interesting!
2023 Buick Encore GX
If you want a vehicle with luxury attributes in a compact package, then the 2023 Encore GX is your best pick. This vehicle offers you two different turbocharged powertrains. There is a three-cylinder 1.2-liter standard engine, while the 1.3-liter is optional. With a balance of smooth ride and maintained body motions, you'll have a good ride time with the 2023 Buick Encore GX. The Encore GX also has a few upgrades. It now comes standard with SiriusXM satellite radio and wireless connectivity for Apple CarPlay and Android Auto.
You also now have the option of adaptive cruise control on any model of your choice. This impressive vehicle has a quiet cabin with plenty of comfort features. They include leather upholstery, heated seats, and several others. The cabin is also roomy, providing enough space for you and your cargo. With a five-star crash-test rating from the National Highway Traffic Safety Administration (NHTSA), the 2023 Encore GX is a safe vehicle to drive.
The best place to buy a new Buick model is at John Jones Auto Group. John Jones Auto Group is the best local Buick dealer in Indiana, offering you cars of the best quality. We have the 2023 Buick Enclave and 2023 Buick Encore GX for sale at our Buick dealership. Our knowledgeable staff will be available to put you through and help you find the car that best fits you. Come by and visit us in Salem, and Scottsburg, IN, or near Corydon, IN. We are always ready to serve you. Contact us today for more information!