2018 Polaris Sheriff Ranger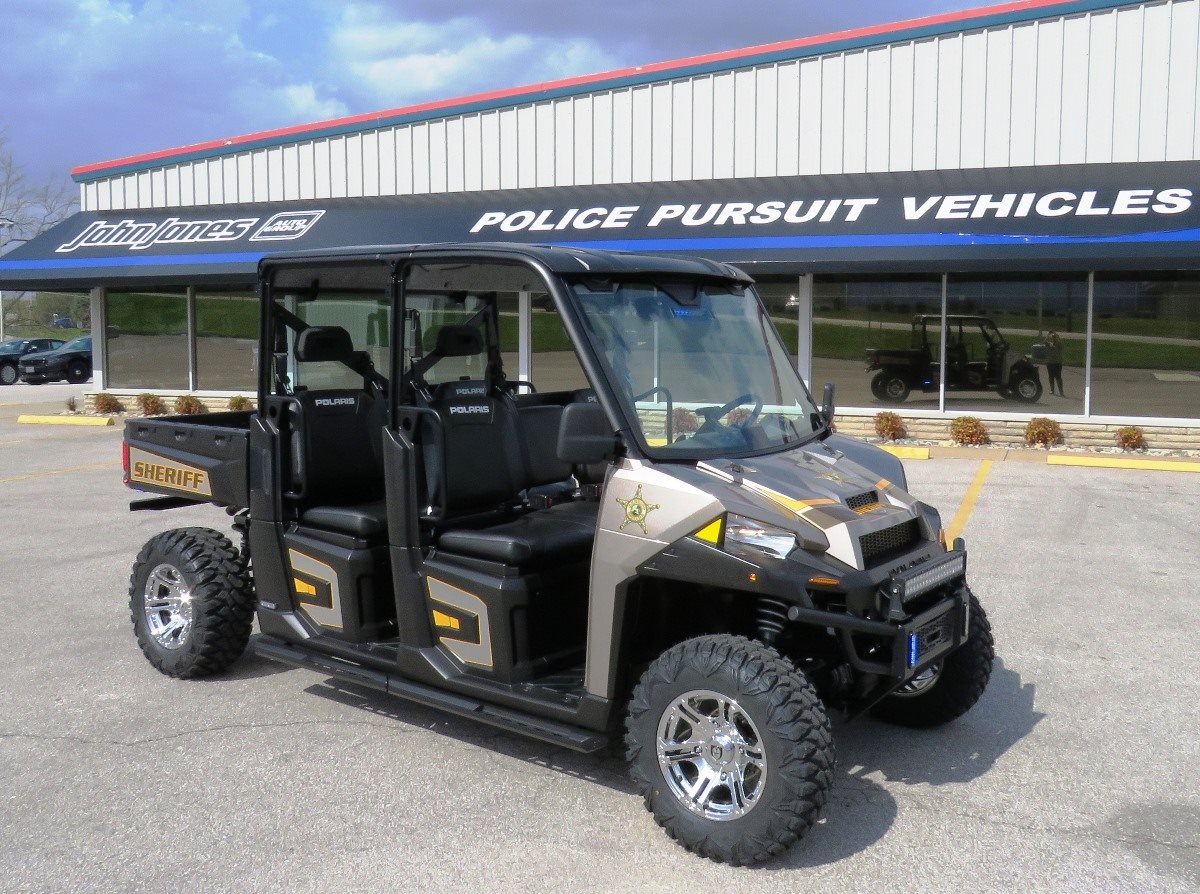 2018 Polaris Sheriff Ranger – Knock Down Limits
Don't let nature get in the way when your department is equipped with the 2018 Polaris Sheriff Ranger. Mobility in adverse conditions is important to any department and the 2018 Polaris Sheriff Ranger is be your solution. Easy to operate and built to handle anything, this utility law enforcement vehicle can be equipped with everything you need on the job. At John Jones Auto Group and John Jones Police Pursuit Vehicles, we know what it takes to keep order in the world, so we can kit your 2018 Polaris Sheriff Ranger with any upfit you require. There's no compromise with the 2018 Polaris Sheriff Ranger, this is an all-out trooper when it comes to patrolling the trails. This off-road law enforcement vehicle is for sale near you at John Jones Police Pursuit Vehicles, part of John Jones Auto Group, so come see it today!
Search InventoryPolice UpfitsContact Us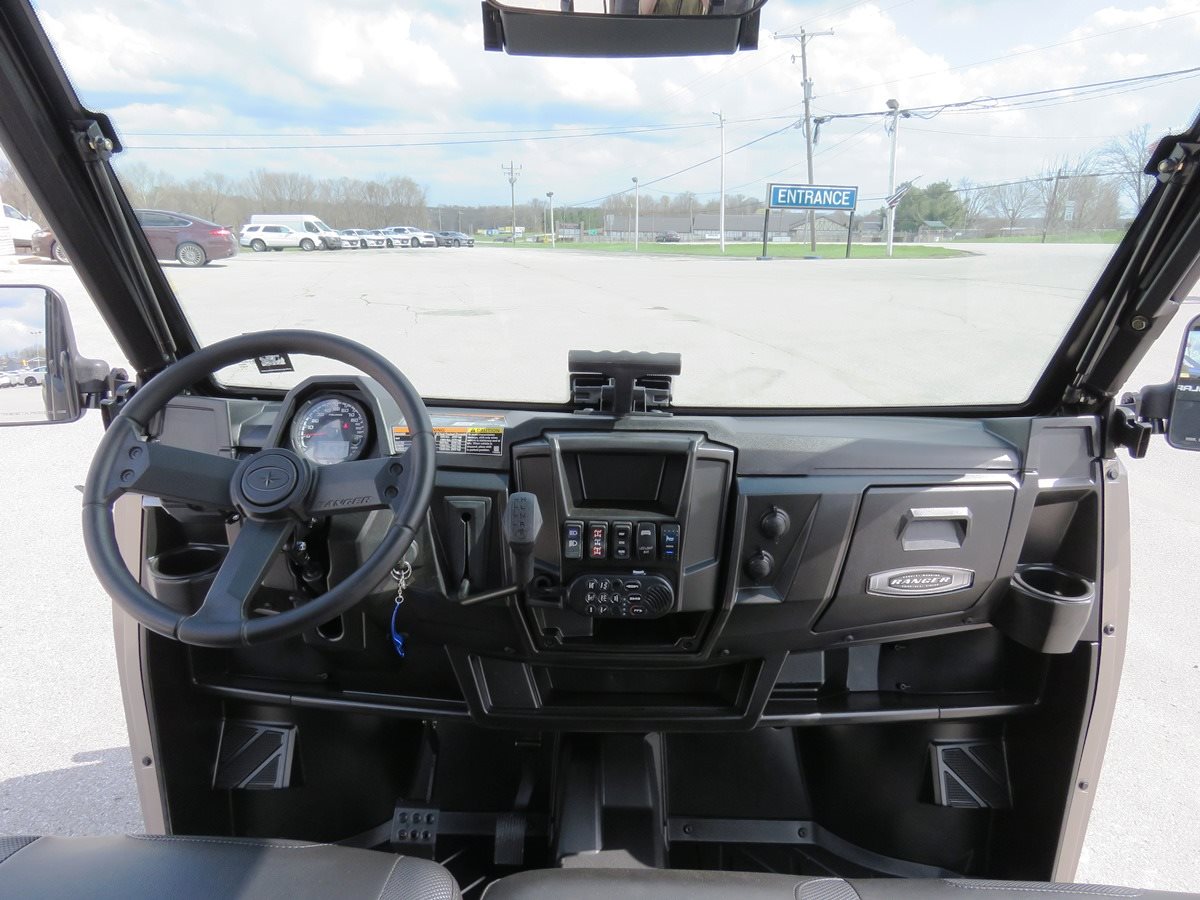 2018 Polaris Sheriff Ranger Styling & Interior Features
The 2018 Polaris Sheriff Ranger for sale in Salem, IN, is comfortable and capably equipped for law-enforcement agencies big and small. Instead of deploying a sizeable SUV or calling in an expensive helicopter for pursuits or manhunts in treacherous conditions, consider the 2018 Polaris Sheriff Ranger to tackle the job with ease. The 2018 Polaris Sheriff Ranger has no problem getting where other vehicles would struggle. That's because the 2018 Polaris Sheriff Ranger is purpose-built with one thing in mind: mobility. One look at the Polaris Sheriff Ranger tells you what you need to know. Heavy duty shocks, smooth-riding on-road tires or tough and stubby off-road tires will make sure you're equipped for whatever the job throws your way. A rear-storage bed can accommodate up to 1,000 lbs. of gear and these side-by-sides can tow up to 2,000 lbs.
Police upfit packages include emergency light kits with red/blue lights and flood lights on the front, back and sides, as well as upgraded electricals to keep you prepared. Custom body panels make it clear that this vehicle is law enforcement and your department's decal can easily be applied in visible locations around the vehicle.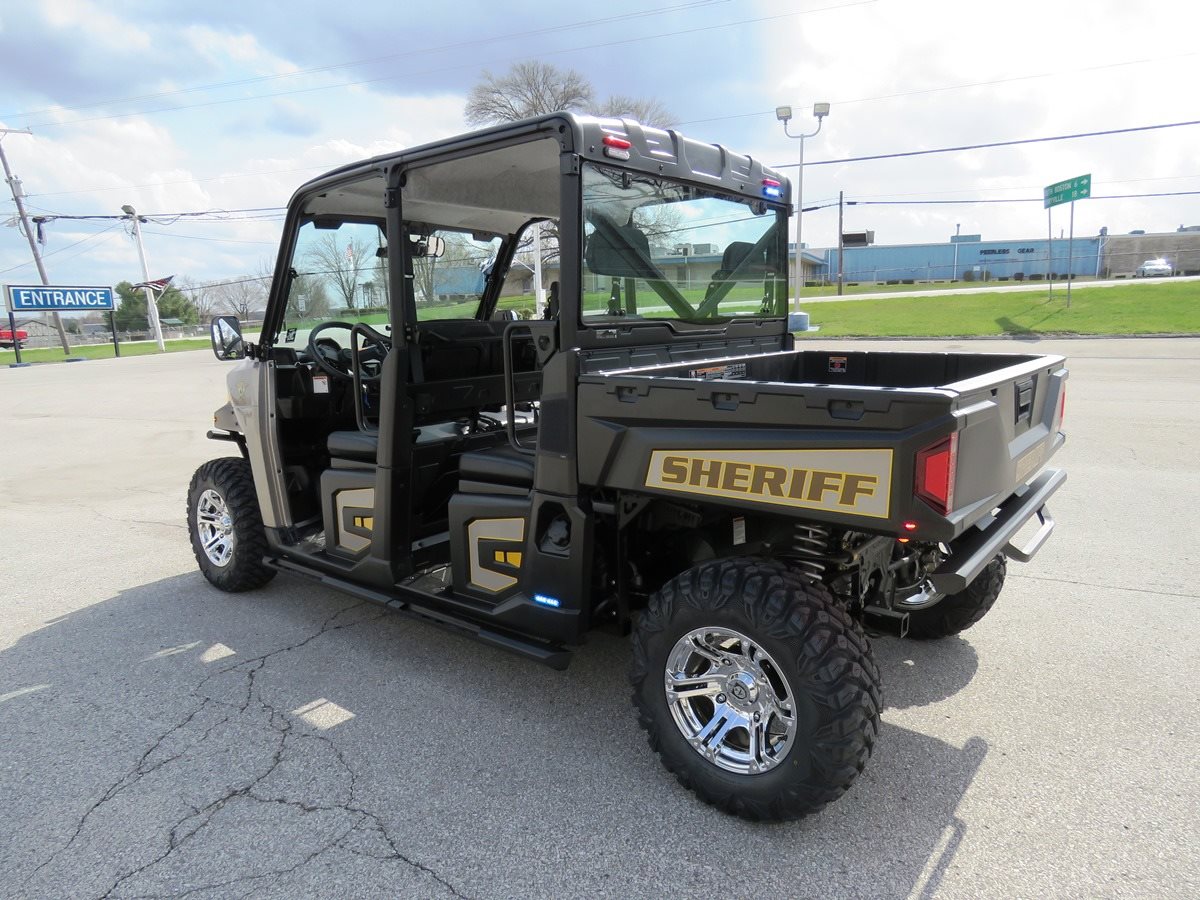 Select 2018 Sheriff Ranger Features
Four-stroke twin-cylinder DOHC engine
13-inch ground clearance
Three-person capacity
2,500-lb. hitch towing rating
Lock & Ride® cargo system
2018 Polaris Sheriff Ranger Specs
The 2018 Polaris Sheriff Ranger is powerful enough to handle the trails but engineered to be subtle and inconspicuous when the job calls for it. Whether you're tackling urban patrols or you're off in the wilderness, the 2018 Sheriff Ranger by Polaris has what you need. Depending on your needs, one- or two-row seating configurations are available. Available engines range from the 44-horsepower ProStar® 570 EFI engine on up to the 82-horsepower, 1000-cc four-stroke DOHC engine with High-Performance On-Demand True AWD/2WD/VersaTrac Turf Mode. 13 inches of ground clearance and 11 inches of suspension travel means you'll never be stuck in a rut. Also available is the 1028-cc Kohler diesel engine that adds extra power for accessory integration, incredible torque and reduced combustion noise. Visit John Jones Auto Group's Police Pursuit Vehicles in Salem! We've also got additional dealerships near you in Scottsburg, Corydon and Greenville where you can find the rest of our new car inventory!