Dodge Crowns Latest 'Last Call' Special-Edition Model: 2023 Dodge Charger King Daytona in Salem, IN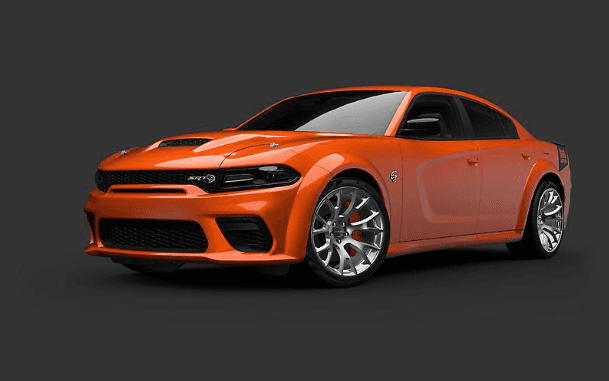 Dodge finalizes the "Last Call" special-edition model with the latest 2023 Dodge Charger King Daytona. This new vehicle is the fifth of the seven special edition Dodge "Last Call" family, commemorating the true icon of muscle cars and drag racing, William Robinson.
Big Willie dominated the 1960s and 1970s drag-racing scene with his Dodge Charger, nicknamed the "King Daytona." Dodge promises to restore some famous exterior color options, such as the well-known Destroyer Grey, Sublime Green, B5 Blue, and Plum Crazy Purple.
2023 Dodge Charger King Daytona
The Charger King Daytona hosts a supercharged 6.2-liter V8 engine that produces 807 hp. It gives the 2023 King Daytona the power that helps to maintain its dominion as a king. Dodge promises to make just 300 of the 2023 Charger King Daytona is going to be available for sale in a few selected dealerships.
Dodge Charger King Daytona features luxurious and stylish interior and exterior accents. This four-door Charger has a shiny Go Mango color, a unique matte-black interior, and orange stitching to blend. The interior of the 2023 King Daytona features black Nappa leather seats with orange stitching that matches the exterior designs. Additionally, its dashboard and front seats bear a "Daytona" symbol.
There are other brilliant features available in the 2023 Charger King Daytona. These include a power sunroof, navigation package, carbon fiber interior bezels, and King Daytona instrument panel badge.
The exterior of the 2023 king Daytona features other intriguing packages such as Satin Black King Daytona rear fender graphics, Orange six-piston Brembo brakes, and matte-back designs on the roof. The King Daytona has a wide-body architectural design that makes it easily noticeable and attractive.
John Jones Auto Group in Salem, IN, is a reliable Dodge dealership with a fascinating collection of crossover vehicles. You can get the 2023 Dodge Charger King Daytona or any other dodge vehicle from our Dodge dealership near Elizabethtown, Corydon, Scottsburg, and Grenville, IN. We offer new finance specials and deals you won't find elsewhere.
Trade in your vehicle with us at great deals at our Dodge dealership near Brandenburg and Louisville, KY. We have skilled technicians at our Dodge service center ready and happy to get your car in the proper working condition. Visit us today or contact us to schedule an appointment with us! Kindly review our Dodge new inventory and Dodge reviews as you choose.