Check out the speedy 2021 Dodge Durango, with 710 HP!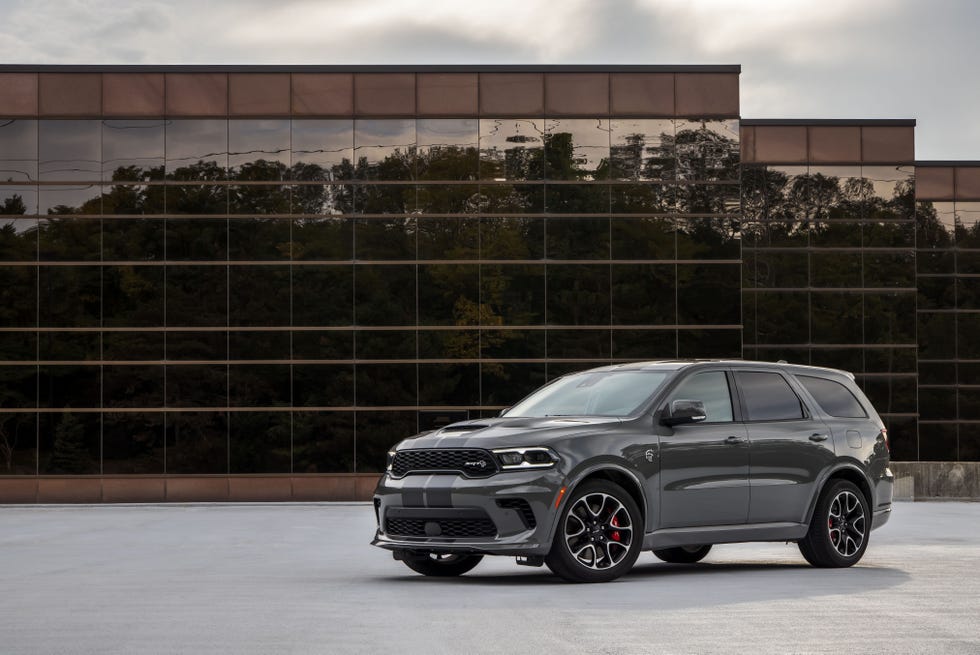 Dodge enthusiasts who have an eye for optimum performance and incredible quality now have a vehicle to invest in – the 2021 Dodge Durango SRT Hellcat. This vehicle offers 710-horsepower, making it the most powerful SUV ever. It comes in six different trims without a compromise in performance. An efficient V-6 engine with best-in-class performance gives you an option to get a vehicle with a modern muscle-car version.
According to Tim Kuniskis, the Head of Passenger Cars, North America, "The Durango SRT Hellcat can dominant 60 miles per hour in 3.5 seconds, cover the quarter-mile in 11.5 seconds as a guarantee by the NHRA, has a top speed of 180 mph and can still fit your entire family. With three big rows of seats, Durango SRT Hellcat is as adequate for a family road trip as it is on a race track, a 710-horsepower muscle car for people with families."
The 2021 Durango SRT Hellcat has an aggressive exterior with several improved features. Features such as a new front fascia, LED DRL signatures, rear spoilers, and LED projector headlamps improve the exterior looks. The performance of this vehicle is the most impressive feature. Its new rear spoiler is unique, and it improved the aerodynamic balance of the vehicle.
The Durango SRT Hellcat comes with improved handling and better steering, thanks to advanced technologies and its Brembo brakes. Also, there is no other SUV that can boast of the 2021 Dodge Durango SRT Hellcat's towing capacity. Its range of powerful engines come with the Tow N Go technology. This package offers a towing capacity of up to 8,700 lbs. This vehicle is one of the best SUVs you can get as it is built exclusively for the 2021 model year.
John Jones Auto Group is the best Dodge Dealer that offers you any new Dodge cars. We offer you the best Dodge lease deals, which you should check out. Visit our Jeep dealership in Corydon, IN, today. We also serve as the automotive home for drivers near Brandenberg or Louisville, KY, and Elizabethtown, IN.
We are looking forward to offering you the best of services. Contact us today!