Buy new Chevrolet vehicles near Scottsburg, IN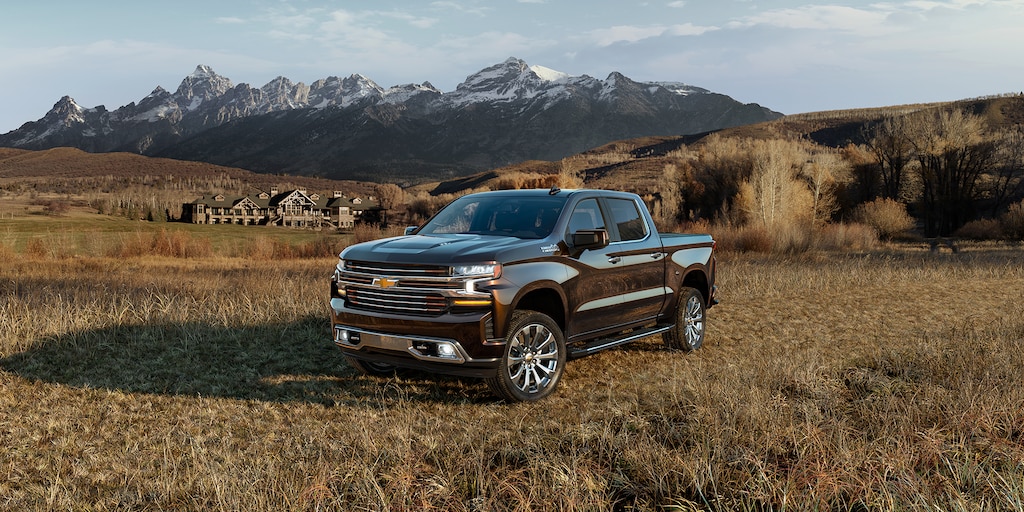 If you're in the automobile market for luxurious vehicles with outstanding road performance, then Chevrolet is the brand for you. Chevrolet is never going to be out of the pickups game. Its latest lineup of pickup trucks are vehicles that will satisfy you. The 2020 Chevrolet Silverado 1500 and 2020 Chevrolet Silverado 2500 are top on that list. These vehicles offer some of the best powertrains in the pickup segments. Their towing and hauling capacities are also very impressive. Let's take a look at them.
2020 Chevrolet Silverado 1500
This vehicle is one of the most recognizable pickup trucks. It comes with a stylized exterior that features a wide range of customizable components. The 2020 Chevrolet Silverado is a half-ton vehicle with several powertrain options. Its torque-rich, quick, and powerful V-8 engine offers it the power for long hauls. 
Also, the 2020 Chevrolet Silverado offers you a firm grip and a smooth drive. Its cabin comes with several comfort features that will keep your ride enjoyable. The quietness of the cabin will amaze several truck drivers. The outstanding 2020 Chevrolet Silverado also features high-tech driver assists, including adaptive cruise control and lane-keeping assists. The capability and configuration of this vehicle will surely satisfy your driving needs.
2020 Chevrolet Silverado 2500 
The 2020 Chevrolet Silverado 2500 is one of Chevrolet's ultimate heavy-duty pickup trucks. This vehicle performs at a very high level, thanks to its two powerful V-8 engines. One is a gas-fed version, and the other uses diesel. The latter offers the 2020 Chevrolet Silverado a towing capacity of 35,500 pounds. The innovative trailer-assistance features of this truck make the towing even more effortless.
Its configurations are endless but easy to use. The various models of the 2020 Chevrolet Silverado 2500 offer ample accommodations and top-notch amenities. Nobody wants to have an uncomfortable drive. With its bold look and incredible performance, you can be sure that it will be enjoyable in this vehicle. 
If you're out to get these fantastic new Chevrolet vehicles, John Jones Auto Group is the Chevrolet dealership for you. We pride ourselves as the best Chevrolet truck dealer in Scottsburg, IN. Our staff is always on standby to provide you with top-notch services and ensure that you find a car that suits you perfectly. 
We have new trucks for sale, including the 2020 Chevrolet Silverado 1500 for sale. Drop by at our Chevrolet dealership in Scottsburg, IN, to check out our 2020 Chevrolet Silverado 2500 lease deals and our new Chevrolet truck specials. We also have experienced and knowledgeable technicians in our Chevrolet service center.
We look forward to offering you the best of services.