2022 Jeep® Grand Cherokee L Introduces Even More Advanced Technology and Connectivity for Driver and Passengers near Salem, IN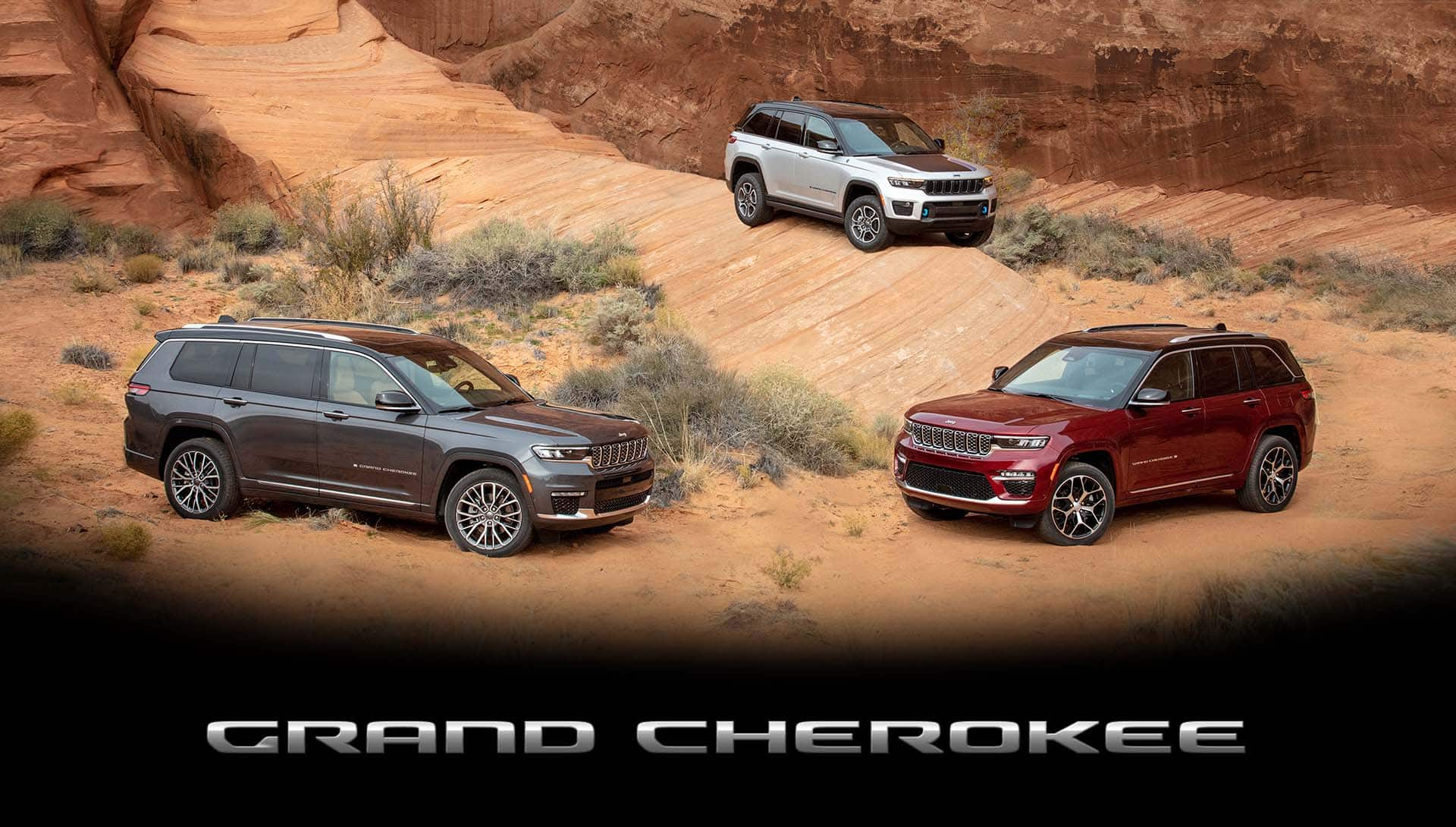 Jeep is quite a famous brand in the automotive world. It has a specular collection of vehicles with mind-blowing features. The 2022 Grand Cherokee L model has made quite the name for itself, representing edge-cutting technology. Jeep ensures that this model provides its customer with the best technology and connectivity. As a result, the 2022 Jeep Grand Cherokee L dominates other large SUVs in its class with ease.
2022 Jeep Grand Cherokee L
The 2022 Jeep Grand Cherokee L is a product of Jeep's expansion of edge-cutting technology to its Cherokee family. The Grand Cherokee L is a fascinating creation that has left quite an impression on customers worldwide. This three-row SUV has a seven-passenger capacity and a magnificent interior design. This interior is well furnished with advanced technology.
The 2022 Cherokee L is available with an exclusive digital screen that helps to keep everyone connected and informed on all journeys. The front and rear-seat intuitive displays render the Cherokee L an SUV with more than 50 inches of digital screen. The 10.25-inch front display screen allows co-pilot assistance with efficient navigation. 
The 2022 Jeep Grand Cherokee L is a luxury and advanced technology crossover. Its level of technological sophistication places it above other SUVs in its category. The Cherokee L is available with the new high-end Uconnect 5. This Uconnect 5 is a 10.1-inch intuitive touchscreen display. 
Likewise, there is a McIntosh MX950 Entertainment system and Head-up Display. These features improve connectivity for drivers and passengers in the 2022 Cherokee L. The Cherokee L keeps the whole crew safe and connected as they embark on adventures. This SUV supports all outdoor adventures. It has an excellent 4×4 system, all-weather capability, and the best towing capacity.
At John Jones Auto Group, you can get the 2022 Jeep Grand Cherokee L. We pride ourselves as the best Jeep dealer in Salem, IN. We also boast an inventory full of quality vehicles, including the 2022 Jeep Grand Cherokee L for sale. Our staff is always on standby to provide you with top-notch services and ensure that you find a car that suits you perfectly. Drop by at our Jeep dealership near Elizabethtown, IN, and near Brandenburg and Louisville, KY, to check our new and Jeep specials. If you'd like to enjoy our new car finance specials and Jeep lease deals, we are always ready to have you.
We look forward to offering you the best of services. You can also value your trade-in at our dealership and know what your vehicle is worth to help trade-in your vehicle.