Corydon Auto Repair Shop Gets Drivers Ready for Spring
While the weather may be having trouble making up its mind, the calendar doesn't lie: spring is in swing! As the season changes and we continue moving toward warmer weather, our Corydon auto repair center can't stress enough just how important maintenance is for your vehicle!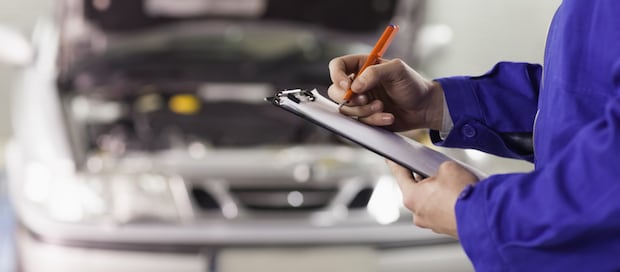 Just like many of us dive head first into spring cleaning at this time of year, it's also a good idea to treat this transitional season as a time to focus on ensuring that your vehicle gets the attention that it needs. Our team is here to help you make sure your car is properly taken care of this spring.
Springing Forward With Easy Car Care
First and foremost, start things off with an oil change for your vehicle. Clean oil is instrumental in keeping your engine clean, cool, and lubricated, so starting the season with fresh oil and a new filter is a great way to get the ball rolling.

Next up, be sure to check all of your other fluids. You should make it a point to check your fluids regularly, as topping them off can help your car to run its best. Noticing low levels early on can also help to uncover any underlying issues!
Spring is also a great time to change your windshield wiper blades. Snow and frost can really do a number on the rubber stripping, so replacing damaged or worn out blades is always a good move. This is especially true when you think of all the spring showers that will be rolling in!
To help our customers save, we're always offering auto repair specials for Corydon drivers. Many of these specials are sure to help you save on the springtime maintenance that your vehicle needs after a long winter.
For more information on the range of services we provide and how you can best prepare for spring, or to schedule a service visit, don't hesitate to contact the John Jones Auto Group by calling (877) 473-5546 today!